What does Daniel use to make music?
Well, this is one of the most popular questions being asked to pretty much any creative except people who write books for some reason.
Short answer: It doesn't matter
Long answer, well, let me write down what software and hardware I have…
My Computers
This keeps changing regularly, so expect this thing to be completely out of date.
Main system is currently a Mac Pro
16 core, usually if you make the choice always go with the middle ground that has the highest clock rate.
96 gigs of RAM
Just whatever graphics card it came with. GPU is really not important to audio work
8TB SSD
No laptop at the moment
I have a PC for game development as well:
RTX 3090 (it was impossibly hard to get one)
i9 10900
64 gigs of RAM
1TB SSD
4TB Hard Drive
My Hardware and synths
My audio interface is
Apollo X8
Apollo Twin
Apollo Satellite (i dunno they gave it to me as a "deal)
My Headphones are
May AKG rest in heaven
My synths…
Moog Voyager, Rack version
Access Virus TI, Rack version (RIP)
Dave Smith Prophet-08, Rack Version
Teenage Engineering OP-1
Novation Bass Station
MEGAfm
I use whatever Native Instruments Keyboard is. I uh… komplete kontrol or something?
Additionally I use Softube Console, both of them
My Software
OOOOK now here's where the list goes crazy. I own a bunch of things, but I tell ye, fabfilter is the bomb and get all of their stuff ok?
My DAW of choice is
My VST…
ALL of Fabfilters things
Audioease Altiverb and Speakerphone
ALL of D16's things
Native Instrument's Komplete, but not Komplete Ultimate. I'm not a sucker, NI. Get your sh*t together
ALL of Plogue's stuff
ALL of Sonic Charge's stuff
u-he Diva and Repro-1
Omnisphere 2
Turnado
Most of Spitfire's stuff
ALL of Soniccouture's stuff
A little bit of 8DIO but I'm not a big fan
Imperfect Sample's Steinway
Most of Embertone's stuff
Output's stuff, although I'm not a huge fan
Again, it doesn't matter
Here's my personal opinion on how to make music.
Get all the free things you can find, just smash them into each other and have fun!
All this stuff that costs money ultimately really doesn't matter if you're still learning the ropes of making music. It's WAY MORE IMPORTANT that you know your stuff rather than how big your library is. There is NO point collecting a big database of stuff. Rather, learn with what you have already.
And again, don't force yourself. Have fun making music! Ignore what everyone says!
go back to the home page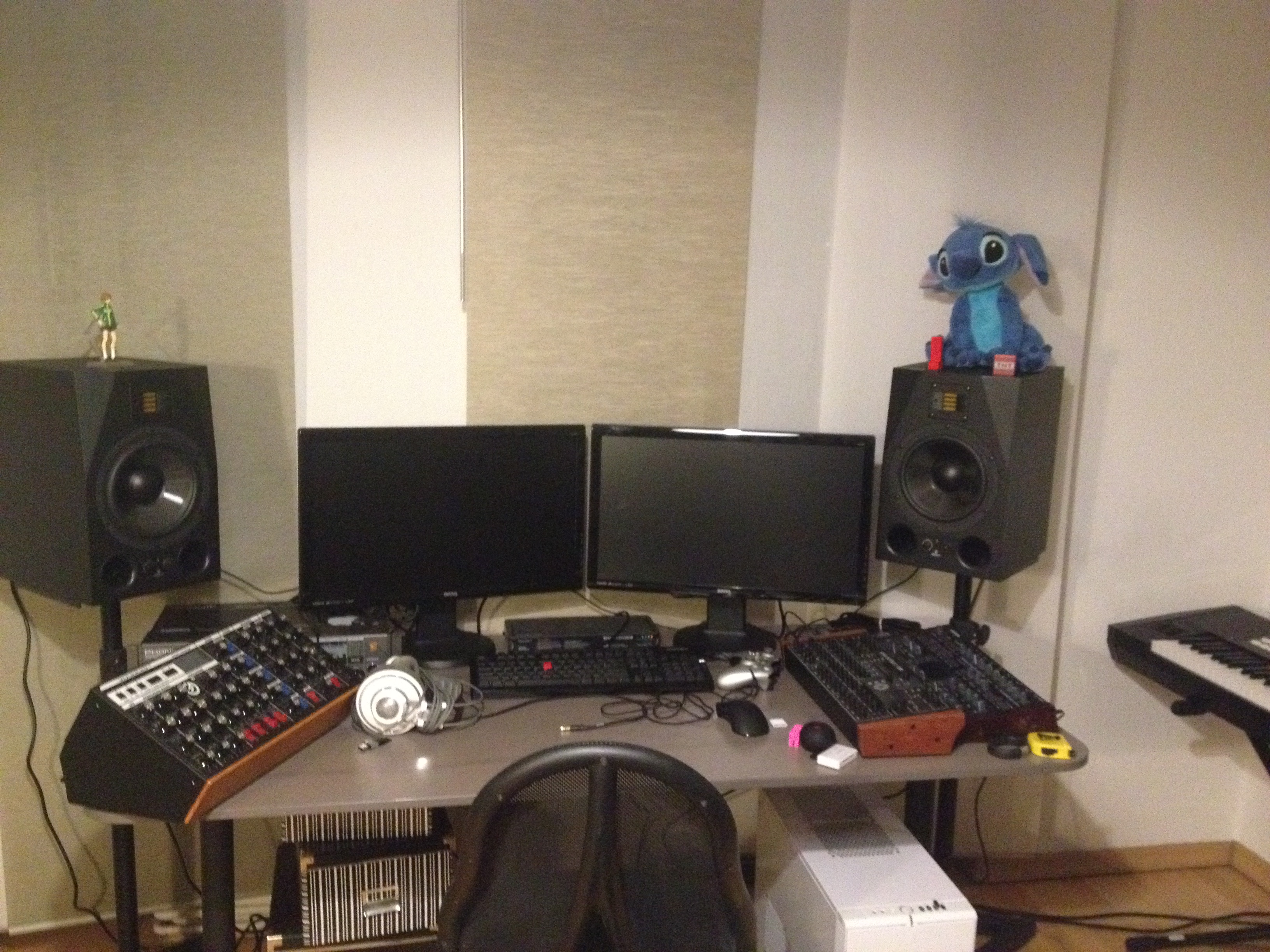 Here's another view of what my workspace used to look like. One day I'll be back at that, but currently I'm mostly on a laptop and that's it.
This is what my life is… constantly.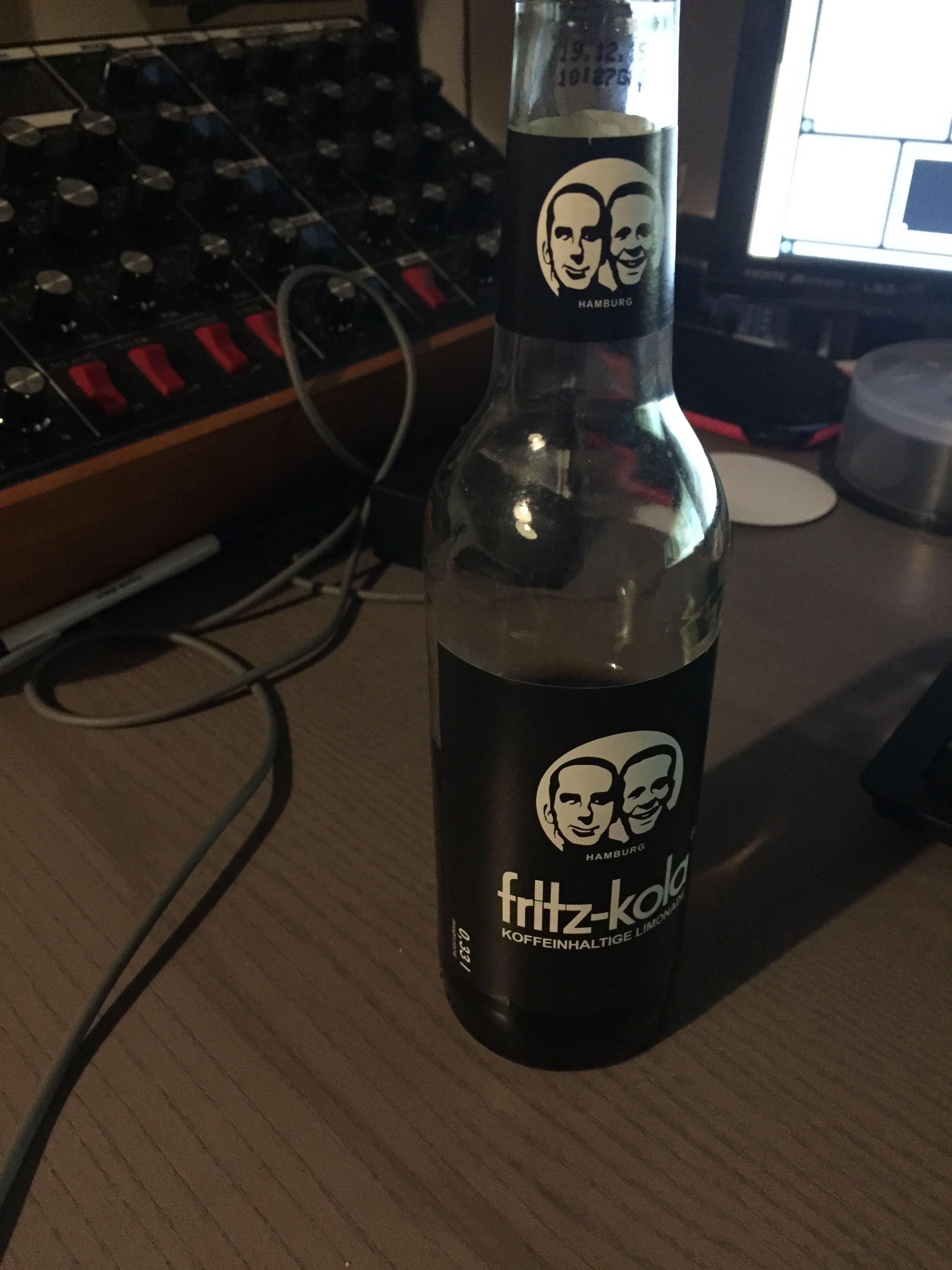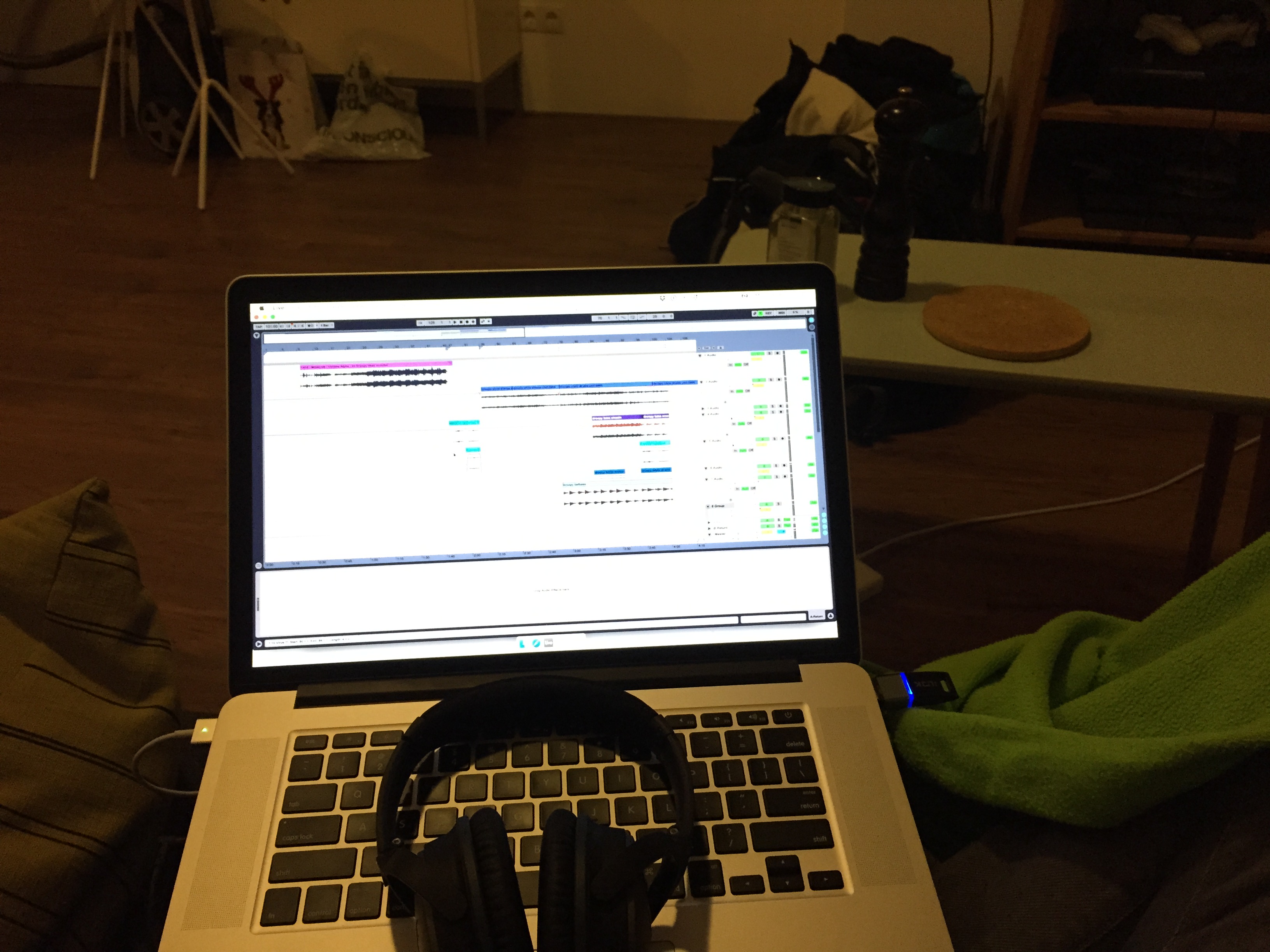 Want to contact me? You can send me a mail here!
A few things to note though: I do get LOTS and LOTS of emails every day, and I will most likely not be able to respond to you. I absolutely read every single email though! If you need to inquire about business stuff, you can contact my manager, Patrick! His email is Patrick (that at email symbol) threepm.net